October 2015, Pasadena, California.
"I regret that my husband and I are not able to attend the Nov. 5th evening where one can find out more about the Valayza treatment. It is not exactly something that one might readily share with strangers, however, for us I will tell you that it has been incredible.
After 15 years on Premarin, my internist said no more of it! I came to Dr. Park and had the estrogen-testosterone pellet treatment. We loved it! Wow, talk about feeling young and vibrant all over again! It was terrific until about 3 months into the treatment when a routine mammogram discovered breast cancer. Lumpectomy and 6 weeks of radiation followed. The Oncologist said , "No more pellets!" Although Dr. Park had a pellet especially for breast cancer survivors, the Oncologist said there was not a large enough study yet for her to approve it.
So, there I was, traumatized by the breast cancer, thrown into a sudden "Menopause" drop of hormones and drained by 4 years of Letrozole (Femara) and having more, and more dyspareunia [painful sexual intercourse]. We had always enjoyed a great sexual relationship, but my discomfort was causing my husband to curtail and limit our once "pleasure" in bed. In one of the on-line Fair Oaks Women's Newsletters that I received as a patient of Dr. Park's, I read about the Valaza treatment. After the first treatment (short treatment, slight discomfort) I was already more comfortable. By the third I was so amazed, it is incredible. But, the most pleased is my dear husband, who is thrilled to be having lots of great sex again, more like 48 years ago! Thank you, Dr. Jick."
Signed "Very happy in Pasadena"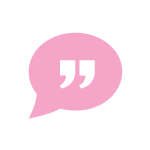 L.N. September 2015
"I am writing a testimonial as a recent breast cancer survivor about the Valayza treatment. About a year ago, I started on the drug Tamoxifen to suppress estrogen. Soon thereafter I began having vaginal dryness which I had never experienced before due to the loss of estrogen. I learned about Valayza and decided why not give it a try? It works! After the first treatment I felt some improvement. After the second treatment, the vaginal dryness went away. I cemented it with the third treatment. I told my oncologist about this because for breast cancer survivors with estrogen based cancers, this treatment is a completely safe and effective way to get your sex life back and feel like a woman again. I highly recommend it for breast cancer survivors. I am very grateful to Dr. Jick for bringing this treatment to Pasadena."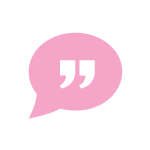 C. F.
"The patient is 56 years old, and has said the following about Valayza: "This was money well spent, and I would recommend this procedure to anyone who is having issues with aging. Not only has vaginal lubrication improved, but my vagina is tighter, and the symptoms of incontinence have been greatly reduced."
Here are some comments from women who have been treated with the MonaLisa TouchTM laser.
"I was diagnosed with breast cancer at 29. I had gone through two surgeries, radiation, was put on Tamoxifen, and started experiencing all of the typical side effects of Tamoxifen, which included vaginal dryness and atrophy. We were having no sex at all. None. And it really was detrimental to the relationship because here you have your partner who is looking at you like what is wrong with you or what is wrong with us? Is there a problem? Are you not attracted to me anymore? It's really hard not be able to have sex with the person that you love."
"This treatment is life changing. It is something that you can do without feeling scared that it's going to make your breast cancer come back or cause other health side effects. The treatment itself is totally painless. It just feels like a little bit of a vibration. After that first treatment, I had results almost immediately. I mean within a few days, I could tell that things were functioning more as they should be."
"I would recommend it to any woman who had any kind of concerns about vaginal dryness or atrophy. I mean I would say go for this because this will fix it."